The eCommerce industry has experienced explosive growth over the past couple of years. For this reason, more people than ever before are considering starting an online business.
Although starting this type of company is more streamlined than starting a conventional business, there is still plenty of information that you need to keep in mind. Otherwise, you may find yourself having to deal with common pitfalls that entrepreneurs encounter.
Let's take a look at everything you need to know about how to start a business online and succeed in doing so.
Figure Out Your Niche Market
One of the most important attributes to consider when determining how to start a small online business is the market you plan to get involved in.
To elaborate, it's in your best interest to determine what niche your company can thrive in. Otherwise, you run the risk of having to compete with larger businesses in the same space.
To help get started, consider the primary industry you want to operate within. Then, think of a specific product or service that you are able to provide to your target demographic.
For example, let's assume that you want to create a clothing brand. However, creating a general clothing brand is impractical as a small business since there are plenty of larger companies that can offer the same products for a lower price.
To take things a step further, you could have your clothing brand focus on appealing to males between the ages of 18 to 25 who are interested in skate fashion. This will drastically lower the amount of competition you have to deal with.
So, keep this in mind before you start your online business. It can often mean the difference between whether or not you succeed.
Take a free Virtual Assistant trial with Time etc
Thoroughly Define Your Audience
It's imperative that you have a strong understanding of your target audience. After all, you won't be able to engage with them effectively if you aren't able to put something interesting in front of them.
To elaborate, the content, advertisements, etc. that your audience sees should always provide some sort of value to them.
This could be blog content that offers insight into ongoing industry trends. Or, it could be a free e-book download that gives them tips on how to achieve a certain goal.
In order to create the most useful content possible, you need to consider the following attributes about your audience:
Age
Ethnic background/spoken languages
Annual income
Level of education
Hobbies/interests
Geographic location/time zone
Put simply, you will need to interact with a 25-year-old male far differently than you would interact with a 60-year-old female. The more time you spend researching these details, the more effective your future marketing strategies will be.
Additionally, you'll be able to provide a product or service that your target demographic is actually interested in purchasing.
Create a Stellar Website
Your website will serve as the foundation for your entire business. This means it needs to be both functional, intuitive, and highly aesthetically appealing.
An absence of even one of the above factors could significantly mitigate your performance.
When it comes to creating an intuitive user experience, your audience should be able to find what they are looking for on your website even if they have never used it before. Put simply, everything should be located where your audience expects it to be.
In practice, this means having a visible search bar at the top of your main pages to help them navigate. Your contact info should also be easy to find so they can get in touch with you.
More often than not, entrepreneurs don't have the skill set required to create a high-quality website. So, it's recommended to outsource in this scenario in order to achieve the best results.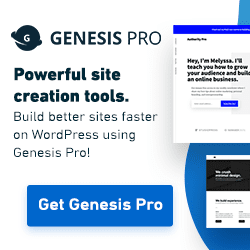 Optimize Your Site and Content for Search Engines
Unfortunately, you could have the greatest product or service in your industry and it won't matter if nobody is able to find it. To help facilitate this, you need to optimize your website and its content for search engines.
This process, aptly known as search engine optimization, involves using a handful of different techniques in order to rank higher on Google's search results.
Some of the most important include:
Focusing on primary keywords that your audience is likely to search
Optimizing loading times on your pages
Improving overall user experience
Properly formatting your website for mobile devices
Another important factor to consider is that your competition is likely using a solid SEO strategy. So, you can quickly fall behind if you don't follow suit.
Develop a Comprehensive Marketing Strategy
Once you have a strong understanding of your audience, you can begin to develop ways to target them.
Without marketing, you will likely fall far short of your intended metrics. This is particularly true during the early stages of your business, as people simply will not know that you exist.
One of the most effective tools that you can leverage is email marketing. This allows you to get in direct contact with members of your audience and send them promotional offers, useful information, etc.
Part of your marketing strategy should include the development of a landing page. This will also help you collect email contact information from your audience.
For those who are unfamiliar with this term, a landing page is simply a page of your website that is dedicated to having users take a particular action. In this context, this action is known as a conversion.
It's also customary for a landing page to offer something to your audience for free.
A typical landing page has a relatively simple layout with web copy illustrating the benefits that your offer can provide. At the bottom of the page, there will be a call to action that urges them to do something like sign up for a free newsletter, download a free guide, etc.
From here, you can use their email info during your marketing campaigns.
Establish the Legal Structure of Your Company
Interestingly, this is a commonly overlooked aspect of starting an online business. However, it's one of the most crucial to keep in mind.
This will affect a large number of nuances, such as how you file taxes and how liability is determined if something goes wrong in the future.
For online businesses, sole proprietorships are one of the most common structures. This is essentially a company that only has one employee and owner — you.
However, partnerships are also fairly popular. In this scenario, there are at least two owners.
A limited liability company (LLC) is another common business structure. This provides entrepreneurs with legal protection when it comes to determining liability.
You also get notable tax benefits, as well.
Don't Neglect Your Finances
Online companies are noteworthy due to the fact that they have very little overhead. Regardless, your finances are still an important factor to assess.
For example, you want to perform a breakeven analysis before you start your company. This will let you know exactly how much money you need to make in order to recoup your initial investment.
You can perform this calculation with the following formula:
Fixed costs / (average price – variable costs) = breakeven point
Of course, you should also map out your expenses. This includes financial obligations like inventory, necessary software/tools, etc.
If you need to acquire funding in order to start your business, it's essential to find the right lender. Fortunately, finding a reputable one is relatively straightforward.
You simply need to browse multiple different lenders and choose the one that offers you the most favorable terms.
Know Which Vendors You Plan on Working With
The vendors you work with will play a large role when it comes to customer satisfaction. This is primarily due to the fact that your choice of vendor will determine the overall quality of your products.
In order to avoid any lapses in performance, you should have a reputable vendor secured before you start your company. Otherwise, it may be difficult for you to fulfill the orders that you receive during the early stages of your business.
As with searching for the appropriate financial lender, finding a vendor that can meet your needs will take a bit of work. When handled correctly, though, you can avoid many obstacles that you would otherwise encounter.
A great way to get started is to ask other business owners you know if they have any recommendations. This can help put you on the right track and save you time during your search.
Understanding How to Start a Business Online Might Seem Overwhelming
The good news is that it's not quite as complicated as you might think. The guide above will help ensure that you know exactly how to start a business online and what it takes to ensure your success.
Want to learn more about what we have to offer? Feel free to get in touch with us today and see how we can help.