Starting your own business is one of the most liberating experiences that you can have. After all, many people choose to do so in order to have control over when and where they work.
Although coming up with the best startup business ideas might seem complicated, it's not as difficult as you might think. Let's take a look at everything you need to know.
1. Blogging
Interestingly, many people are unaware of the fact that blogging can be highly profitable. This is simply due to a lack of understanding of how blogs make money.
The truth is that there are a large number of ways in which you can monetize your blog.
One of the most straightforward is by incorporating ads on your site. Depending on the size of your blog and the type of advertisers you work with, you could bring in anywhere from a few hundred per month to thousands of dollars.
Affiliate marketing is also a great way to establish an additional revenue stream.
For those who are unfamiliar with this process, it involves linking to products or services that your audience may be interested in. If they visit these links and eventually make a purchase, you get a small commission on the amount of money that they paid.
Of course, a single affiliate commission payment won't be anything life-changing. However, getting a few hundred of these per month can quickly add up.
This is especially true for high-ticket items, as even a small commission percentage could prove to be a substantial amount on larger purchases.
As you might guess, your blog should only be full of high-quality content. Otherwise, you likely won't be able to drive a large amount of traffic to your site.
Additionally, your readers will find little value in your content if it is full of errors or is poorly written overall.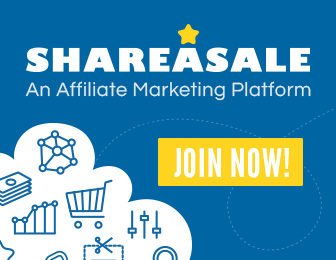 2. Content Creation
For those who wish to use their creativity as the foundation for the business, content creation is a viable option. Additionally, you have a large number of possibilities when it comes to starting this type of business.
For example, you could create your own sports-related social media content in order to cultivate your following. Once you have established your presence in your niche, it's then possible to collaborate with larger creators, obtain brand deals, etc.
In order for this endeavor to work out, you need to emphasize two primary factors:
No matter what type of content you create, you need to do something that sets your brand apart from your competition. This is particularly true for platforms that are notably saturated, such as YouTube.
It's also worth considering that content creation is a relatively difficult business to get up and running. So, it's best to keep this as a side project until it begins gaining traction.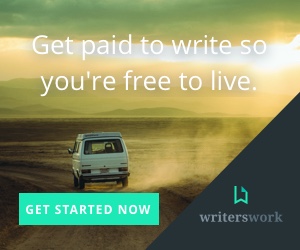 3. Social Media Management
It's no secret that social media has been permanently ingrained into most of our lives. It is even reached the point where brands that do not have a social media presence are at a disadvantage.
For this reason, most businesses create branded accounts across the most popular platforms on the Internet. However, this doesn't mean that they know how to efficiently manage these accounts.
Key social media management responsibilities include:
Engaging with users
Posting high-quality content
Ensuring account information is as informative as possible
The way in which a social media manager engages with a brand's audience is critical. Unfortunately, even a single errant post could result in a large amount of backlash.
You could then find that the damage to the brand's reputation is highly difficult to recover from.
4. eCommerce
Due to the way in which the pandemic affected industries across the entire world, eCommerce experienced unprecedented growth within the past two years. This means that more people than ever before are beginning to start their own companies online.
However, this isn't something that you should be discouraged by.
On paper, it may seem as though you will have a significant amount of competition. The good news is that solid digital marketing strategies can help ensure that your audience sees your brand before those of your competitors.
The primary benefit of starting an eCommerce business is the amount of flexibility you have when it comes to what you provide to your customers. For instance, it's entirely possible to start an online company that sells clothing, makeup, etc.
This means that you can use your personal interests as the foundation for your online brand.
When configured correctly, online companies can essentially run themselves after you have established a presence in your industry.
5. Consulting
If you have a large amount of knowledge in a particular industry, consulting is one of the most effective business ideas that you can leverage.
As previously mentioned, there are vast numbers of people taking advantage of great startup business ideas each day. Many of them can benefit highly from working with a consultant.
Consultants also have the capability to charge a significant amount of money per session due to the insight they provide. As your level of knowledge increases, so will your price tag.
It's important to keep in mind that consulting often involves establishing an ongoing relationship with your clients. This means that you may have to answer questions or have follow-up meetings/calls with them after you initially offer your services.
Although you always have the choice not to do so, it's in the best interest of your brand to take care of your clients as best you can.
6. App Development
Technology has virtually no limits when it comes to the ways in which you can help people become successful. This means that businesses across nearly every industry are willing to pay for applications that can help them become more efficient.
For instance, a real estate firm may commission an app development company to help create software that can drastically improve its workflow.
Businesses are also willing to pay large amounts to facilitate this, as the application that is developed will allow the business to make much more money in the future.
In order to start your own app development business, you'll need to have a solid background in this discipline. It's also worth considering working with other developers.
The good news, though, is that even a small development firm can provide outstanding results, allowing you to quickly scale your business.
7. Graphic Design
In the past, the difficulty that painters had selling their work led to the development of the term starving artist. This was simply due to the fact that marketing your work and getting exposure was a much more complicated process.
Today, however, it's entirely possible to make a living running a graphic design business. One of the primary reasons behind this is the fact that a wide range of other businesses and individuals require graphic design services.
For example, every company needs a logo. However, musicians also need album artwork, and other people wish to purchase prints of digital paintings.
It's also worth acknowledging that graphic design and photography go hand in hand. This means that your graphic design business could also offer photography services, something that can allow you to drastically expand your number of potential clients.
8. Freelance Writing
This is one of the most classic small business startup ideas. If you can write well, chances are that you can obtain a handful of clients to work for.
Over time, this could evolve into a larger business endeavor, such as one where you hire other writers to handle some of the work for you.
This will allow you to consistently make money from simpler work while handling the more involved projects yourself. The end goal of this type of business is to prioritize writing the content that you enjoy while still profiting from the work that you delegate to others.
It's also a notably easy business to start. All you'll need is a laptop or computer in order to do so.
Keep this in mind moving forward if you find yourself on the fence about what type of company you should pursue.
The Above Startup Business Ideas Offer Plenty of Potential
More likely than not, you'll be able to choose from these startup business ideas and come up with a company that is ideal for you. From here, you'll be well on your way toward hitting your intended metrics and establishing the lifestyle you want.
Want to learn more about what we have to offer? Feel free to get in touch with us today and see how we can help.