With the exception of a small Indian village that banned them, pretty much everyone on the planet needs shoes.
You could list shoes along with other basic human essentials like food, clothing, and shelter. In other words, they'll never go out of fashion. The demand for shoes will never go away.
This makes starting a shoe business one of the most practical — and potentially lucrative — startup business ideas.
Are you thinking of launching an online shoe business? What types of shoes should you sell? What kind of digital marketing strategy do you need to make a success of your shoe business website?
We'll answer all these questions and much more, so keep reading below.
Choose the Right Types of Shoes to Sell
Have you heard the expression, "If you try to sell to everyone, you'll sell to no one?"
It's true that everyone needs shoes, but your target market cannot be "everyone." Think of successful shoe companies like Nike and Convers. Do you see Nike selling high heels or Convers selling leather work boots?
Of course not. Nike focuses on performance sneakers for sports and fitness, while Convers is all about making a personal statement.
You need to do the same with your online shoe business. Pick a niche, identify your target audience, and think about the shoes that will appeal to them most. This is the first all-important step in building your brand identity.
For example, you could sell high-end, fashionable cowboy and cowgirl boots. You could narrow in on sandals and water shoes for tropical vacations. Or, for something out-of-the-box, you could launch a site dedicated to reselling limited-edition sneakers.
Of course, if you have your own shoe design ideas, you could partner with a manufacturer and sell your own creations. Even if you're selling ready-made shoes, you'll gain more loyal customers if you offer personalization options.
The point is this: You must get more specific than "men's shoes" or "women's shoes." Pick a niche you're passionate about and research what's trending in that type of footwear. This will give you the information you need to move on to the next steps.
Pick a Store Name & Slogan
"What's in a name?"
Juliet famously asked this about her beloved Romeo, not yet aware of how much their respective names would alter their fates.
The same is true of your company name. As an aspiring entrepreneur, one of the most important decisions you'll make is what to call your business. A unique and catchy name is sure to leave a great impression on potential customers.
Choose the wrong name, however, and you might hurt your business before it begins — or, even worse, get drawn into a legal battle).
The best business names are short, sweet, and easy to remember (and spell). Avoid trends that might change a few years down the road. Be sure to choose a name that can grow and expand with your company.
Your best bet is to brainstorm a list of possibilities and see which names jump out at you.
Perhaps just as important is your brand's slogan, which also needs to be punchy, unique, and memorable. For example:
Nike's slogan is "Just Do It"
Convers' slogan is "Shoes are boring. Wear sneakers."
Adidas' slogan is "Impossible Is Nothing"
SKECHERS' slogan is "Innovate to Elevate"
New Balance's slogan is "Fearlessly Independent Since 1906"
Think about what makes your shoe business special. How do you want people to feel when they wear your shoes? What problems will your products help them to solve?
Again, brainstorm a list of potential ideas. Ask for opinions from family and friends — especially those that fall within your target market. Which slogans resonate with them, and which ones fall flat?
Take Care of Necessary Legalities
Starting a shoe business is the same as starting any other type of business — you have certain legal requirements to meet.
Each city, state, and country has different requirements, even for businesses that operate solely online. You'll need to do some research to find out the laws in your area.
At the very least, you'll need to establish your company as a business entity. The most common options in the US are an LLC or S Corporation.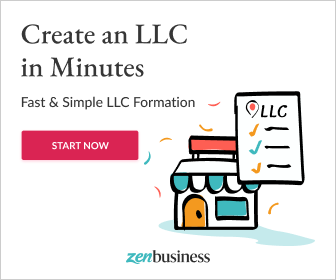 You may also need to get:
A Business Operation License for your e-commerce business
A Seller's permit or license to legally sell products
An Employer Identification Number (EIN) to identify your company as a tax entity
Even if you're just running a dropshipping e-commerce business from your home computer, don't overlook the importance of these steps! Failing to consider the legal aspects of starting a business is one of the biggest mistakes an entrepreneur can make.
Launch Your Shoe Business Website
With the initial groundwork laid, it's time for the exciting part — designing and launching your shoe business website!
First, you'll need to pick the right e-commerce platform to host your website. The most popular dedicated e-commerce platforms are:
Shopify
BigCommerce
3dcart
An advantage of using one of these platforms is easy-to-use templates and built-in access to suppliers. This can make it incredibly quick and easy to design, stock, and launch your store — even within a few hours.
There are also hosting platforms for basic websites that include the option to add an e-commerce store. Examples include:
These sites offer more customization options than dedicated e-commerce sites. However, if you're serious about growing your online business, you'll find more integrated marketing features on the dedicated sites.
A third option to consider is using an e-commerce plug-in on a WordPress site. WordPress powers an astonishing 35% of all websites, which means you'll have endless options for customization and creativity. If you choose this route, you can use plug-ins such as:
WooCommerce
BigCommerce
WP EasyCart
After you choose your hosting platform, you'll also need to consider where you're going to get your products from. Dedicated sites are integrated with major dropshipping suppliers, which is another benefit of going that route.
If you decide to find your own suppliers, you can search for wholesalers on reputable sites like:
Oberlo
Supplymedirect
CJdropshipping
Modalyst
BrandsGateway
DHgate
With your website live and stocked with amazing shoes, there's only one thing left to do.
Consider Your Digital Marketing Strategy
No matter how gorgeous your website is or how affordable your shoes are, no one will buy from you if they don't know you exist! The unfortunate truth is that 91% of all websites get zero organic traffic from Google.
How can your shoe business website be among the 9% of websites that do? It all boils down to your digital marketing strategy.
This is a whole separate subject on its own, but here's a brief overview of what you'll need to include in your marketing plan.
Search Engine Optimization (SEO)
How does Google decide which businesses to show when someone searches for "buy shoes online?" The answer is a complex set of algorithms known as SEO.
Individual websites are ranked based on a long list of factors including:
Keyword usage
Site security
Page speed
Mobile-friendliness
Backlinks
User engagement & experience
It requires a lot of work both onsite and offsite to improve your store's SEO. If you aren't yet familiar with this all-important concept, it's time to get acquainted.
Search Engine Marketing (SEM)
While you're working on your site's SEO (which requires time and patience), you can start driving traffic to your store immediately through search engine marketing.
You might also hear this referred to as "paid search" or "pay per click (PPC)" advertising. These are the paid ads that you see at the top of Google search results or when you're scrolling through Facebook or Instagram.
The beauty of paid ads is that they instantly get your brand in front of people who are looking for your products. Yes, it is an upfront investment, but it will get your business off the ground while you wait for results from your SEO efforts.
Social Media Marketing
Love it or hate it, social media is here to stay. Over 57% of the world's population — that's 4.55 billion people — are active on social media.
Open business accounts on Facebook, Instagram, and Pinterest. Share posts regularly that highlight your brand image and your products. Start a blog about shoes, lifestyle, and other related topics, and then share your blogs on your social media channels.
Admittedly, it's getting harder to reach your target audience without investing in paid ads on social media. If necessary, enlist the help of a marketing professional to help you design beautiful ads that will drive more traffic to your online shoe store.
Starting a Shoe Business 101: Class Dismissed
An online shoe business can be a lucrative endeavor — if you play your cards right.
For starters, you need to choose the right types of shoes to sell to your target audience. Then you need to create a solid business plan to get your company up and running (pun intended). With these plans in place, all that's left to do is launch your website and start marketing your shoes!
Wherever you are in the process of starting a shoe business, we're here to help. Our blog and forums are full of expert advice for aspiring entrepreneurs like yourself.
Click here to browse our startup forums and get more stellar ideas for launching your new business. Best of luck!