Did you know that there are 582 million entrepreneurs in the world?
There are so many different elements that draw people into the entrepreneur lifestyle. Entrepreneurs get to set their working hours, they have control over their finances, and they get to do what they love.
If you're an entrepreneur who is thinking of starting an online business, then you're more than likely interested in living this lifestyle as well.
There are tons of different things that go into starting an online business for the first time.
Be sure to keep reading for our comprehensive guide on how you can start an online business as an entrepreneur.
Figure Out Your Business Idea
The first thing that you need is to go over your entrepreneur business ideas and determine which ones interest you as well as the ones you see being most profitable.
Once you've narrowed it down and found the niche that you're set on, then you need to start asking yourself a few more questions. The first is why are you doing this?
Figuring out why you're starting an online business can help you come up with a mission statement. You'll even start to set some goals for yourself and your business.
Next, ask yourself what problem your business can solve? If your business isn't doing anything significant in the world, then why would people want to buy products or services from you.
Lastly, be sure that your business can run online only. Some business ideas are built online, but others might require a physical location in the future that you might need to start thinking about now.
Create a Business Plan
Now that we've discussed the basics of entrepreneur business startups, you need to do a deep dive into your business plan.
If you've never written a business plan before, then there is plenty of help on the internet. Googling a few simple business plan templates can go a long way and kickstart your online business journey.
One place to start is by creating a lean business plan. Creating this type of plan is a quick outline of everything that you want in your business. You'll outline your target audience, your products, and even your costs.
It is a quick and easy way to get everything you want for your business down on paper so that you don't have to waste any time with the planning process.
Scope Out the Competition
When you want to start an online business as an entrepreneur, you should see how your competition is doing. Checking out the competition is a great tactic to see what you can do better when starting your business.
Your main goal with your business should be to stand out amongst your competitors.
When you're researching the competition, you don't want to copy what they're doing. That won't help you look good to potential clients. Instead, look at what they do to gain clients and sell their products, then see how you can improve on that.
Generate a Name and Branding Strategy
The best online businesses have catchy names that stand out to customers. They're names that clients will remember because they keep coming back to buy more from them.
When you're creating a name for your business, you're going to want it to be something that you like as well as something that you won't want to change in a few months.
Come up with something simple, but also something that you immediately like the sound of when you hear it. Thinking about too many business names can drive you crazy!
Name Your Business! FREE Corporate Name Search at CorpNet® – Get Started!
Branding Strategy
You're also going to want to start thinking of your branding strategy.
At this point in your business plan, you're not going to get that deep into a branding strategy, but coming up with a logo and color scheme for your business is a great start.
When coming up with a logo, you should approach it the same as your business name. Coming up with something simple is a good way to be effective and powerful with your logo.
Think of some of the big successful companies' logos. They're rather plain, but they're memorable and stick out to us when we see them. Try to do that when you're creating your own logo for your business.
Develop a Website
Having a website for your business is crucial. Your entire business will be run online.
Your website will be like your home base for customers when they want to reach you or view your products.
The first step to developing a website is registering a domain name. Most people make their domain name the name of their business. Doing this will make your company look professional and trustworthy, which will make people want to work with you.
Next, you will want to make sure that your website appeals to customers that come across it. Having a messy website or one that doesn't load quickly enough can make a potential customer leave and find a similar product or service elsewhere.
If you're not a website aficionado, then you may want to consider hiring a website designer. They can make it so that your website has proper navigation, landing pages, and they can create the overall look that you're going for on your website.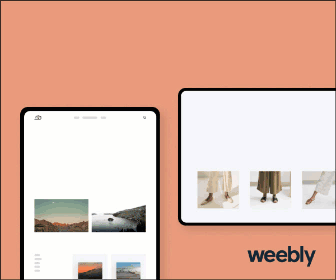 Launch Your Business
Once you have everything up and running on your website, then you're ready to launch your business.
The best way to start generating traffic to your website is by advertising to people that you already know. They're going to be excited for you, and most of them will want you to succeed.
Be sure to post your business on your social media accounts and let all your followers know of your new creation.
You can even network with other entrepreneurs and see if they want to help with your business launch. Doing this is a great way to pull in new clients, especially as a fresh business.
Start a Blog
Your social media followers and network companions are only going to bring in so many clients before hitting a wall. When you're starting an online business, you're going to need another way to help more potential clients notice your business and its products and services.
One thing that many entrepreneur businesses do is start a blog on their website. If you haven't heard about blogging in the digital marketing world, then you might have thought that it was a thing of the past, but it is alive and well.
Blogging on your website is an amazing way to pull in organic traffic to your website. Especially if you use search engine optimization or SEO within your posts. You'll discover that more and more people will be finding your website through places like Google and buying your products.
What does an entrepreneur starting an online business blog about?
You're going to want to start creating niche posts for your target audience. The posts on your blog should be relevant to the products that you sell, but they should be something that people would want to read about.
One mistake that many people make is thinking that each blog post needs to be an advertisement for what they're selling. Some people will even blog about their company statistics. No one wants to read that!
Your website's blog should be compelling and engaging so that your target audience will want to read what you have to say.
U.S. based Virtual Assistant service
Make Social Media Accounts for Your Business
When you're first launching your business, then posting on your own social media accounts to generate business will work. Yet, you're going to want to transition to making social media accounts for your online business.
Having business social media accounts will be another way for you to advertise your business and attract new customers to your products and services.
You should start by making only one or two accounts for your online business. Social media marketing requires you to post consistently so that you can attract more followers to your page. You don't want to overload yourself with too many platforms in the beginning.
Another huge element of social media marketing is engaging with your followers. Make sure that if they reach out to you with any questions, comments, or concerns, that you respond to them fairly quickly.
Building a relationship with your clients is a great way to start an online business as an entrepreneur and gain a client base that trusts you and your products.
Starting an Online Business as an Entrepreneur
Starting an online business as an entrepreneur has it's ups and downs. As long as you have the time and dedication, then you will watch your business flourish right in front of your eyes.
There are tons of people making money through online businesses, and as an entrepreneur, you should be one of them too!
Are you looking for the best place to connect with other entrepreneurs and get free resources for your business? Our website has it all! Be sure to register for a free account today so that you can stay connected with all of us.