Did you know that around 90% of startups fail?
This is a chilling statistic if you're an entrepreneur looking to found a new business.
However, this doesn't mean that you shouldn't begin your startup business. It just means you need to be smart about how you do it. One of the keys to launching a successful startup is learning from the mistakes of others. 
As it happens, there are some common mistakes many entrepreneurs unknowingly make when starting a startup.
Read on to find out what these are, and stack the entrepreneurial odds in your favor. 
1. They Rush or Delay Launching
One of the big mistakes that entrepreneurs often make is around the timing of their launch. Generally, entrepreneurs tend to do one of two things. Either they rush to launch or stall to launch, trying to perfect every little detail.
Rushing to launch can be very detrimental to your brand image. If you haven't finished formulating your new brand and its initial product or service, your launch will probably fall flat or be fraught with difficulties.
For instance, if you are selling a product that you haven't tested fully, you could have an avalanche of recalls, returns, and bad reviews.
On the opposite end of the spectrum are the entrepreneurs who feel like everything has to be perfect before launch. Yes, you do want to make sure that you have a quality offering that's free of issues. But if you're finding yourself in an endless cycle of research and minor tweaking, this might be a sign that you're procrastinating and need to bite the bullet and get your offering out there.
Often times you won't know what your product or service is lacking until your start selling it. Once you do, you'll be able to get real-life feedback from your customers. This could be far more valuable for the next stage of development than anything you could have thought up without the help of your customers.
2. They Think They Need to Raise Millions to Start
Another mistake many new entrepreneurs make is thinking they need vast amounts of funding to start. Although funding can be handy (and necessary for some types of startups), some of the largest businesses in existence today were bootstrapped into being.
These include giants such as Google, Dell, Facebook, Apple, and Coca-Cola. What's more, statistics show that up to 69% of successful entrepreneurs start their businesses at home. 
This isn't to say that there aren't any benefits to securing funding. However, you might find that you need less for starting a startup than you think.
There are pros and cons to both bootstrapping and getting funding. For instance, bootstrapping gives you more control over your new business and less debt. However, it can also come with slower growth and less credibility.
Therefore, make sure you research which method is best for your business and how much you actually need to get started. 
3. They Fail to Research the Competition
If you're wondering how to start a business, one of the first tasks involved is researching the competition. Unfortunately, many entrepreneurs forget about this vital step.
Researching the competition is vital for ensuring that your offering can top what's already out there or at least gain a share of the market. For instance, let's say you're thinking of starting an online bakery business that delivers fresh baked goods for a delivery fee.
Instead of researching the competition, you get busy starting your startup. Once you're in business, you realize a competing bakery that sells very similar wares online and offers free delivery. At the same time, you realize that there's actually a gap in the market in your area for gluten-free baked wares.
If you had known this initially, you could have tailored your brand around this niche and marketed yourself as the go-to bakery for everything gluten-free.
This is just a simple example of how you can benefit from researching the competition beforehand. Researching the competition gives you a clear idea of what other brands are doing in your space and how you can enter the niche in a way that will attract attention and market share.
Through research, you can learn what competitors are doing right, what they're doing wrong, and structure your brand to top this. 
4. They Have Tunnel Vision
It's important to have a degree of tunnel vision if you're starting a startup. Tunnel vision to stay focused on your goals, avoid distractions and imposter syndrome, and keep your eye on the prize.
However, too much tunnel vision can also land an entrepreneur in trouble, especially if it's around your product or service. Sometimes, it's easy to fall in love with one's own idea and fail to see the bigger picture. This is one of the reasons why market and competitor research is so important.
According to statistics, the number one reason for business failure is a lack of market need. If you become locked onto an idea without verifying whether there's a real need for it, this can be a recipe for bankruptcy.
Instead, do the necessary research and ascertain whether you have a potential market for your brainchild.
5. They Forget About Legal Protection
One of the most vital steps in starting a startup (and making it a success) is to put time and resources into legal protection.
Having the right legal framework and documents in place is crucial for ensuring business longevity. All too often, new entrepreneurs skim over this step and forget that all sound businesses need to have certain legal policies and agreements in place.
These include things like:
A founders agreement
Employee agreements (even with early, more informal employees)
A privacy policy
Non-disclosure agreements
Disclaimers
Some of these documents are required for compliance reasons. Others protect and guard your new business against costly lawsuits and stealing of your intellectual property.
Having to defend a lawsuit out of the blue or get one's ideas stolen can be crippling for any business, let alone a startup that's still trying to find its feet. Therefore, fleshing out the legal side of things is one of the most important new business tips to follow. 
6. They Overspend
When it comes to startup tips to take from entrepreneurs that have gone before, another gem is not to overspend when setting up your new business.
Depending on your mindset, it can be easy to think that you need to deck your premises out with trendy furniture and buy only the best. But the reality is that starting any business is a gamble.
You can't know for sure whether your startup will be a success. Therefore it doesn't make sense to plow money into non-essentials in the beginning. 
What's more, if you overspend too heavily, this will tighten the cash flow of your business, which is another top reason for business failure.
Instead, think carefully about what you need and what you truly have to spend on it. Sure, you want to have enough office equipment and have your headquarters look neat and appealing. But that doesn't mean you need to spend thousands of dollars hiring an interior design for your office or splash out on showy items.
7. They Struggle to Delegate
Do you want to know one of the traits that almost all successful entrepreneurs have?
The ability to delegate. 
Being an entrepreneur is all about great delegation. Yes, you need to have a good business idea and see gaps in the market. But after that, you need to be able to delegate around the clock to scale your business. 
Unfortunately, some entrepreneurs struggle to let go of the reins and try to do as many things themselves for as long as possible. This is a roadmap for burnout, slowed growth, and, ultimately, business failure.
Of course, there is a type of entrepreneur that doesn't like or need to delegate. That is a solopreneur.
If you're someone who likes to do everything personally and struggles to trust others with tasks, then—instead of starting a startup—rather look into starting a solopreneur type of business. 
8. They Do Bad Bookkeeping
One of the dangerous mistakes many new entrepreneurs make is ignoring the importance of sound bookkeeping practices.
Maintaining accurate, up-to-date financial records is a must for any business. However, it's imperative if you want to grow your venture and scale operations. 
This is also an area entrepreneurs often try to DIY, even if they don't have the knowledge or discipline to do good bookkeeping. Instead of hiring a bookkeeper or outsourcing the function, new entrepreneurs sometimes think they can save money by doing their own books. All too often, this results in inaccurate records and reports.
This isn't good for compliance and financial decision-making.
Unless you have a background in bookkeeping, make sure you have a plan for this function from the outset when starting a startup.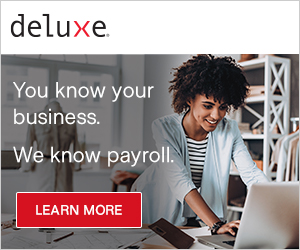 Are You Starting a Startup? Join Our Online Entrepreneurs' Community for Free Today
If you're starting a startup, learning from the mistakes of others can be invaluable.
Another way you can increase your chances of success is by connecting with like-minded entrepreneurs who are also on a mission to launch and grow their ideas.
Created by successful business owners, Startup Forums is a community of business-minded individuals who wish to share experiences and ideas and assist fellow entrepreneurs. Join today at no cost to become a part of the community and get access to free resources.