According to the U.S Environmental Protection Agency, more people and companies are focusing on their recycling efforts than in years past. This means a recycling business is becoming of more importance than ever before.
If you're looking into how to start a business, you've come to the right place.
We've created a recycling company guide to help you with everything from business ideas to your business plan.
Get ready to make the world a better place with the presence of your business.
Is It Profitable? Which Recycling Service Matters Most?
When you take the time to start a recycling business right, it can be incredibly profitable.
The idea is to find a niche that's not overly saturated with competitors that are filling it already.
Before you start a business, think about the needs of the community where you plan to start your business and decide what types of products you're going to persuade people to recycle.
Once you discover a product that needs to be recycled and you don't have as many people to compete against, jump into the market.
A huge reason why recycling startups are profitable is that the government has provided several deductions for recycling businesses and incentives.
As you continue to think about the type of recycling business you'll choose, you need to consider the type of material you will collect.
There are several money-making niches you could tap into. This includes electronics.
The recycling of electronics has become popular because it helps the environment by reducing the amount of phosphorous and other chemicals that leak from technology devices.
Things to Consider
Before you begin your quest to start your own recycling business, consider the area you live in. If people in the area aren't open to recycling, it might be challenging to get business and increase company revenue.
Another issue that comes from living in a place where recycling isn't at the front of people's minds is it could lead to company funds wasted on marketing.
The cost to begin the business can be on the higher end if you don't have transportation to collect the recycled materials or bins for items to be placed in.
With that being said, let's jump into the things you need to know to bring your recycling business dream to fruition.
Due Diligence
The first thing you need to do is conduct a market analysis of your competitors and the needs of your community.
You need to ask yourself whether there is volume in the area to support your business's start and continued success.
You should also look into the basics you need to run a cycling business from the team that will aid in technical support to the different drop-off centers for recycled materials.
Run the Numbers
All recycling businesses don't need a huge amount of money to get started. But this will also depend on the type of operation you intend to run.
Keep in mind your budget will need to consider the fees associated with obtaining business licensing and permits.
If you don't run the numbers before purchasing necessary items, you might find you run out of funds before the real work begins.
Create a Business Plan
It's time to take the research you've done and the analysis of the numbers and put it into a comprehensive business plan. Your business plan should outline everything from startup cost to the daily duties your business will perform.
The first pages of the business plan should outline the mission and values of the company. It should also clarify what goals the company plans to achieve by opening to the public.
Business plans are proposals you can provide to potential investors when looking for business funding. Ensure you are clear about why investors should back your business, including how you intend to pay them back for their initial investment.
Some other items that should be included in your business plan are:
The funds you need and what they will be used for
Structure of your business
The services offered by your business
Overall revenue you expect to incur
Take time to run through your business plan and make it precise. If anything is unclear or confusing, it could be the difference in getting the investment you need or not.
As you scale your business, don't forget to update the business plan accordingly if you're looking to secure more funds.
Capital, Capital, Capital
After taking the time to create your business plan. It's time to focus on the capital you need to run your business. You've researched to figure out how much you need and what you need it for.
Now it's time to determine the options that will provide you with these funds. First, check the loan options in your area and determine if you meet the requirements to secure a loan.
If you plan to operate your business in a distressed or economically poor area, you could look for funding from the Sustainable Jobs Fund. They are known for offering businesses assistance on their journey to opening.
Decide on a Name
The name of your business means everything because it's what people will know you by. Take the time to choose a unique name to help your recycling business stand out from your competitors.
If you don't have any business name ideas, you can always go online and find a business name generator. The first thing you do is enter a keyword, preferably one associated with recycling.
It doesn't have to be multiple keywords; one will suffice. From there, the generator will create a list of names, and all you have to do is choose the one that works for your business.
From there, the generator will prompt you to check if the domain name is available, and if it is, that means it's time to start marketing your recycling brand.
Business Structure Matters
There are several different types of business structures. When choosing the proper structure, consider the scope of your business and the size it will be.
Some of the business structures choices available include:
LLC
Sole proprietorship
Corporation
Sole proprietorships offer business owners several tax benefits, but the disadvantage to choosing them is there are no protections against personal liability.
On the other hand, corporations will provide you with protection against personal liability, but the tax rates are on the higher end.
No matter which business structure you choose, there will be different forms that must be submitted and requirements you have to meet.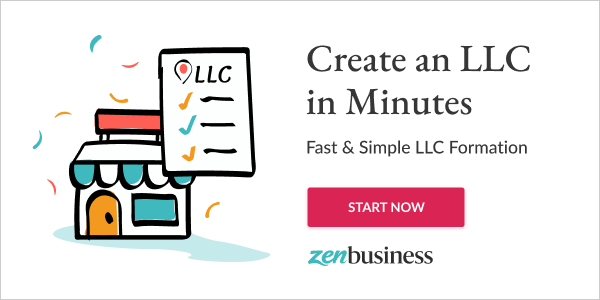 Obtain Your EIN
EIN stands for an employer identification number and is how the government will identify your business when filing your business taxes. You need to obtain an EIN to be considered a functional business under the law.
The EIN is also used to open a business account for your company. Think of the EIN as the social security number for your company.
When applying for it, you can obtain the necessary documents online instead of having to go to a physical office.
But to receive the EIN, the forms must be mailed or faxed to the IRS office to be reviewed for approval. After registering your business with the government, the next step is registering in your state and getting your business license.
You can apply for an EIN on the IRS website.
Find Your Space
The next item on the list of things to do is find a space to operate your business. The space should be visible to customers and easy to get to while also providing the necessary space for your equipment and employees to work.
Speaking of employees without them, how do you expect the business to run smoothly?
Take time to hire the right employees because they'll act as the first impression of your business, and one wrong impression can ruin the future of your business's reputation.
Employees need to be trained in the art of customer service and how to interact with customers professionally at all times.
Maintain Compliance Standards
Compliance is important because it could mean hefty penalties and fines for your business if you don't stay within the guidelines.
Depending on the type of recycling company you operate, you may be subject to routine OSHA or Occupational Safety and Health Administration inspections.
This is to ensure that your employees adhere to the correct procedures and protocols at all times.
Recycling Business: A Startup How-To Guide
Before starting your recycling business, there are several things you need to do ahead of time. Things include choosing the name of your business and hiring the right people to handle the daily operations.
If you require more information to help you start your business, register with Startup Forums.