Are you thinking of starting a painting business? 
Painters earn a median salary of $42,130 per year. However, if you build up a painting services business, you could increase your earnings as you expand.
Another perk to starting a business painting homes is that there aren't any qualification prerequisites. Most professional painters learn on the job and gain their skills through experience.
Besides this, the startup costs for a small painting business aren't typically all that high.
However, before you rush into painting homes, it's important to follow the correct steps to starting a business. Otherwise, you might face legal trouble, or stunt your business's growth. 
Continue reading to find out how to start a painting business the right way. 
Research Your Competition
One of the first steps to starting a business is researching your competition.
By researching your competition you can get an idea of how saturated the market is. You can also take note of areas where you can top existing painting services. 
Besides this, take note of the painting services that seem to be the most successful, and identify the reasons behind this. Are their staff exceptionally friendly? Do they offer a workmanship guarantee?
Once you identify some of the reasons for their success, make sure you emulate these in your painting business.
Figure Out Your Funding
Another critical step in starting a business is figuring out your funding.
Fortunately, a small painting business won't take as much capital to set up as many other contractor businesses. The reason for this is that you will typically need less specialized equipment.
However, you will still have a number of initial outlays to make. For instance, maybe you need to purchase a vehicle? You'll also need other essential equipment like ladders and safety gear.
All of these costs can add up, therefore it's important to be prepared for them.
As far as funding goes, you can choose to raise capital through something like a small business loan, or a personal loan. You can also ask a family member to lend you the capital to start. 
With something like a painting business, you can also choose to bootstrap it into being. Bootstrapping means launching a business using your own money to finance its start-up. 
This is often the most advantageous route to take because you won't owe anyone a portion of your profits moving forward.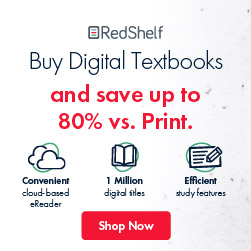 Think of a Good Name
Another essential step is coming up with a good name for your painting business. Ideally, the name you pick should be memorable, easy, and descriptive. 
You could choose to include your location in your business name, or your own name. You could also incorporate words that describe the key attributes of your business.
Make sure that you don't pick a name that's too similar to a competitor's because this can create confusion. Also, while your business name should be original, don't make it so unique that it doesn't make sense or turns people away.
Your business name should also be easy to spell, easy to pronounce, and web-friendly.
If you're stuck for ideas and aren't sure where to start, you can also use our business name generator. 
Get Coverage
Before you set up shop and start painting homes, it's essential that you take out the right business liability coverage for painters.
Running a business comes with a number of liability hazards. Firstly, if you or an employee of yours damages a client's property, or causes them injury, you might be liable for the costs. 
If you hire employees, they too can expose you to liability, which is why workers' compensation insurance is mandatory for businesses in nearly every state.
What's more, clients prefer to hire contractors that hold things like third-party liability coverage. They want to know that you're insured should you accidentally damage their property. They also want to know that if someone gets injured while on their property, that they won't be liable.
Lastly, in a lot of states general liability insurance is a requirement for contractors. To be able to register as a business in your jurisdiction and receive any required licensing, you may have to prove that you hold general liability and workers' comp coverage. 
Get Licensed and Registered as a Painting Services Contractor
Speaking of licensing and getting registered as a professional painter, this is the next step you'll need to take when starting a painting business.
Exact requirements differ by state, so it's best to look up your specific state's laws before moving forward. A lot of states require contractors to sit an exam to register. 
Some states require you to register as a painting business specifically, while others only require general contractor registration (or something similar).
As for required documents, a large number of states require proof of general liability and workers' comp insurance. Others also require that you submit financial statements.
Take note that while some states require registration or licensing at a state level, others only require it on a local level.
Because specific requirements can vary so much between states and local jurisdictions, it's essential that you research what's required in your area.
Brand Your Painting Business
No matter how small your new painting business is, it's vital that you brand your painting business. 
Strong branding will help differentiate you from your competition and carve a space for you in the market. 
It will also make your business identity memorable to potential clients and help them get to know you before they even do business with you. 
If you aren't sure where to start, here are some tips for creating a brand identity.
First off, tailor your brand voice and persona to your target customer. Is your target customer laid back? If yes, then a laid-back, casual, and relatable brand persona will help you better connect with them.
You should also take time to develop your brand slogan, tagline, and value statement. These should express what sets you apart as a painting business and explain in a few lines how you provide superior value to your clients.
Besides these key tasks, you'll also need to come up with the signature colors and fonts for your brand, as well as a logo.
If this sounds like a lot to undertake on your own, you can always hire a branding or design company to help you with the process.
Once you have all of your branding fleshed out the next step is to apply it to as many aspects of your business as possible. Including signage, your website, business cards, social media accounts, etc.
You can also create branded signage for your vehicles and have branded t-shirts, hats, and overalls printed.
Set-up Bookkeeping and Administration Processes
Before you start running a business, it's very important that you set up your bookkeeping and administrative processes ahead of time. 
If you want to keep accurate financial records, you'll need to establish how you're going to handle your bookkeeping before you start buying supplies and receiving payments. 
Nowadays there are a plethora of bookkeeping tools available that will do a lot of the work for you. However, you will need to take time to pick a tool and set up your list of accounts.
A lot of cloud-based bookkeeping solutions also offer invoicing features. This is ideal because it centralizes your bookkeeping and invoices into one platform and reduces work for you or your bookkeeper.
Speaking of invoices, make sure that you have a solid quotation and invoicing system down before you start working with clients. Whether this is integrated into your bookkeeping or a standalone solution, make sure you identify and set up the right system before you take on work.
This will keep your invoices and quotations professional and streamlined from the get-go.
Promote Your Services
One of the final steps to starting a new business is promoting it. Once you have all the other elements in place it's time to start advertising your services. 
There are various ways you can do this. You run print ads, advertise via direct mail, distribute flyers, etc.
Besides these old-school methods, you should also create a:
Website
Google My Business listing
Social media accounts
Mailing list
Along with this, try to create as many online directory listings as possible. This will increase the chances of customers finding you online, and create valuable backlinks for your website.
Also, don't forget to optimize your site for local SEO as this can be a powerful source of leads for new businesses.
To generate organic leads you can engage in content marketing by writing blog posts, creating social media content, and shooting video content. You can also create paid online ads to get your painting services in front of the right target audience.
Need Help Starting Your Painting Business?
Starting a painting business isn't all that hard once you know what steps to follow. What's more, painting homes comes with low barriers to entry. You don't need a college education or a lot of startup capital.
However, this doesn't mean you don't need help along the way. Running any kind of business comes with its own set of challenges, and there aren't always a lot of people you can ask for advice. 
Fortunately, startup forums is here to fill the gap. If you want to connect with like-minded entrepreneurs, create a free account today.