In 2019, the global lipgloss market was valued at $660 million. By 2024, analysts predict that it will grow by 7.3% to reach $1.01 billion.
Do you want to cash in on this lucrative market? Starting your own lipgloss business can be a great way to combine your love of beauty and business. Thankfully, it's easy to get started once you know the right business model to follow.
Today, we're sharing a few tips to help you get started. Before long, you could be earning income by doing what you love, one smile at a time!
Top Reasons to Start a Lipgloss Business
There are thousands of entrepreneurship opportunities out there. Why does it make sense to focus your efforts on lipgloss?
The short answer is that the cosmetics industry is booming.
In 2021, this sector is valued at nearly $290 billion in the United States alone. Experts believe that number will increase to more than $415 billion by 2028.
Cosmetics is big business, and savvy business owners are taking note.
Of all the products in this niche, lipgloss is among the easiest to navigate. Once you have your basic formula, you can experiment with different colors to offer a wide range of shades for every preference and skin type. This can help you expand your offerings to appeal to a greater number of buyers.
Why are so many people thinking about starting a cosmetics business?
This is a great way to capitalize on the unprecedented rise of female entrepreneurship. The number of women branching out and taking control of their careers has skyrocketed over the past few years and shows no sign of slowing down.
Steps to Establish a Thriving Lipgloss Business
If you always keep a tube of your favorite lipstick or lipgloss in your purse, then you already know the power that this tiny staple can hold. A swipe of color can instantly perk up anyone's look, and make them appear more polished.
The lipgloss market is on the way up, and it's time to join the trend.
Interested in breaking through and making your mark?
Here are a few steps that can help you establish a solid foundation for your lipgloss business.
Step 1: Define Your Business Model
When it comes to selling lipgloss, there are two different routes you can take. These include:
Creating your own products from scratch
Working as a distributor for a pre-established lipgloss brand
There are pros and cons to each choice, but it's important to ask yourself one important question: What type of work do you want to do?
Once you know the answer, you can create a more detailed lipgloss business plan.
Creating Lipgloss Products From Scratch
Are you interested in the chemistry and science behind developing new lipgloss formulas? Do you love the idea of making a name for yourself and branding your line of lip products?
If so, then you may decide to branch out and create your own formulas. We'll go over how to do just that in the steps below!
Working as a Distributor
If you're more interested in marketing and advertising, then you might find that it's quicker and easier to get started as a distributor.
There are many cosmetics brands that offer basic bundles for budding entrepreneurs. Once you invest in the initial kit, you can begin selling the products and earning a commission.
Then, you'll simply buy and sell more product as you build brand recognition.
Step 2: Create a Formula
If you decide to make your own lipgloss, then you'll need to come up with a unique formula that sets your brand apart from the rest.
If you have a background in chemistry, then this step may be doable on your own. Otherwise, you can hire a cosmetic chemist who can help you mix ingredients to create just the right look.
In either case, it's important to understand that the U.S. Food and Drug Administration (FDA) regulates the ingredients used in cosmetics. While they don't necessarily have to be FDA-approved (with the exception of color additives), they do need to be safe for consumers to use.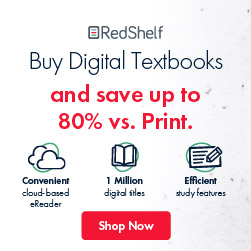 Step 3: Invest in Supplies
It can be intimidating to think about making lip gloss entirely from scratch. However, there are many different formulas you can research and discover online. In addition, there are online marketplaces that sell all of the ingredients that you'll need.
A few of the most common supplies you'll need include:
Lip gloss base
Oil-based moisturizer (coconut oil, olive oil)
Cream-based additive (cocoa butter, shea butter)
Vitamin E
Glitter for shimmery formulas
Fruit-flavored oils (optional)
Lipgloss tubes and syringes
If formulating all of these ingredients sounds complicated, then consider investing in a lipgloss business starter kit. You can find these online through private label lipgloss brands and they'll include all of the above ingredients, plus any more that you might need.
Some higher-end models even come with labels and logos that you can customize to create your own brand.
Step 4: Register Your Business
Once you have your formula down, you're one step closer to creating the lipgloss enterprise of your dreams! However, before you can start selling, you'll need to register your business.
While many entrepreneurs choose to start with a Limited Liability Corporation (LLC), you can also consider other business options, such as a:
Partnership
Sole proprietorship
Corporation
A corporation is a more advanced small business model and is a goal that you can work toward. In time, you may decide to change your LLC or sole proprietorship company into an "S" corporation or "C" corporation.
The biggest difference between the two is how you'll handle taxes. This guide explains the nuances in greater detail.
Step 5: Acquire Necessary Business Licenses
Once you've registered your business, you'll need to check with your local government to see if there are any specific licenses you'll need before you can get started.
In addition to business registration, some states will require new business owners to obtain:
A business license
An occupational license
A business/occupational license
A local license
There isn't a universal list of requirements, so be sure to check with your local officials. Without the proper documentation in place, you won't be able to legally sell to the public.
Step 6: Establish Your Brand
You've created a winning formula. You've registered your business. Now, it's time to create the perfect lipgloss brand.
If you haven't created one yet, now is the time to develop a robust branding campaign. There will be many different print and digital elements that will define your business and serve as your customer-facing image.
You want to make sure all of these pieces look cohesive and help attract interested buyers. A few of the top branding aspects to consider include your:
Business name
Logo design
Font and typography
Color palette
Website design
Packaging labels
Brochures and business cards
In addition, this step should also include steps to optimize your digital marketing efforts. You can find customizable email templates online that take the guesswork out of reaching your online audience.
Step 7: Advertise, Advertise, Advertise
Finally, you're ready to tell the world about your lipgloss business. It's time to get the word out, and in a big way. In today's Digital Era, one of the first places to head is online.
Create social media pages for your lipgloss business, leveraging platforms such as:
Facebook
Instagram
Twitter
LinkedIn
As you establish your online presence, keep in mind that each platform can be used for a different purpose.
What type of content should you share on each platform? Here's a quick breakdown:
Facebook: Shop updates, promotions, community discussions
Instagram: Mostly images and videos
Twitter: Short snippets, links, and business updates
LinkedIn: Networking and professional development opportunities
Step 8: Connect With Industry Peers
Once you have your social media pages up and rolling, look for other opportunities to network with like-minded experts. This is where we come in!
When you join our community, you can enjoy instant access to valuable resources that can help you grow your brand and build your enterprise. This includes a business name generator that you can use to create the perfect money-making moniker.
In addition, our free business startup forum makes it easy to find others in your industry, engage in thought-provoking discussions, and learn new ideas.
With just a few clicks, you can browse all of our available topics and join any dialogue you want. These forums are a great way to get inspiration and find answers to some of your most burning questions as an entrepreneur.
Looking for other ways to connect? Try participating in local entrepreneurship meetings and events, advertising in other small businesses, and passing out print marketing materials to interested buyers.
Are You Ready to Start Your Own Lipgloss Business?
Whether you've dabbled in cosmetics for years or you're brand-new to this journey, a lipgloss business can be a powerful and profitable new endeavor.
By following the steps above, you can create a marketable brand that your target audience will love to follow. Stay active with your buyers, listen to their feedback, and remain focused on creating the best lipglosses that you can. Before long, your name will speak for itself!
As you expand your business, we can help you stay connected. Register today to join our small business forum, connect with other entrepreneurs, and access the resources you need to thrive!