By 2024, the global lash market is expected to be valued at $1.8 billion. As the general cosmetics industry continues to grow, more people than ever before are looking for ways to make their lashes as beautiful and pronounced as possible.
By opening your own lash business, you could cater to their needs and build a promising personal income. Whether you've worked in this industry before or not, it's relatively simple to get started once you know what to do.
Today, we're sharing a few tips that can help you start a successful lash business, one step at a time.
The Growth of the Global Lash Market
Wondering why the lash market is so hot right now? 
Eyelash extensions have moved from a nice-to-have beauty investment to an everyday part of one's makeup routine.
Today, people who buy lash extensions consider them as critical as haircuts or eyebrow appointments. These products are no longer out of reach, luxury picks. Instead, they're filling the shelves and salons at an unprecedented rate.
At the same time, buyers are looking for products that can help them appear:
Unique
On-trend
Polished and put together
Lately, lash extensions have gotten bolder and more inspired. They're fashion-forward, trend-setting accessories gracing the likes of supermodels, stay-at-home moms, and everyone in between.
As such, there's never been a better time to cash in on this market. If you can create a lash business that buyers adore, then you'll be able to establish a long-term brand that succeeds despite any inevitable changes that may occur in the beauty industry.
Steps to Start a Lash Business
You already know that premium lash products are top sellers. You may even have a few favorites that you love to rotate yourself! However, starting your own lash business can be a complicated endeavor.
With the right elements in place, you can create a thriving business model. Here are a few of the main steps to take when you're ready to get started.
Step 1: Obtain the Right Licenses and Certifications
At the beginning of your lash business journey, you might wonder: What kind of certifications or licenses do I need to get started?
Before you dive into creating a business model and defining your brand, your first step should be to clearly understand what your local and state governments require of all new business owners in this space.
Though the lash industry has been around for years, it's never grown at the rate that it is now. For this reason, some governments are still developing regulations, and not all of them are the same.
For instance, if you plan to provide lash extension services, then some states will require you to obtain a cosmetology license or an esthetician license before you can begin work.
Even if your state doesn't require this license, it's still smart to obtain one. This builds brand credibility and makes your business more legitimate and trustworthy.
In addition to your license, you can also pursue certification in eyelash extension services. Through this training, you will learn all of the basics of your craft. It's a great way to hone your skill and make sure you're ready to deliver top-tier services to your clients.
Step 2: Register Your Business
Once you've obtained all the requisite licenses and certifications required to operate a lash industry, your next step is to register your business. This is an important process for tax-related purposes, though it's not always straightforward.
Some entrepreneurs may decide to register their lash business as a Limited-Liability Corporation, or LLC. This way, if your business experiences any sort of financial setback, you won't be held personally liable for the damages.
Other options include:
Partnership
Sole proprietorship
Corporation
As your business grows, you may eventually make the switch to an "S" corporation or a "C" corporation. There isn't a right or wrong choice, so research all of the potential business structures before making a decision.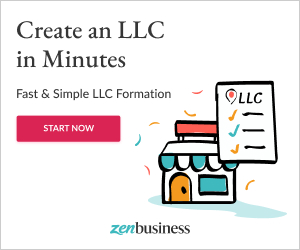 Step 3: Invest in the Right Products
With all of your business paperwork in place, you can start making investments for your company. This includes purchasing the supplies that you will need to provide your lash services.
Examples include:
False eyelashes
Eyelash adhesive (and remover)
Eyelash tweezers
Eyelash extension tape
Eyelash brushes and microbrushes
Eyelash primer
Eye pads
This is only a small sample of the gear that lash business owners may require. Take the time to brainstorm the exact type of services that you want to provide to your clients, and research all of the tools that those jobs will require.
Step 4: Choose a Location
When it comes to operating your lash business, your first thought might be to rent a space in a local salon.
If you go that route, then speak with the salon owner to see if there are any shared supplies that you'll have access to, or if you'll need to bring your own full set.
If you'd rather work on your own, then you have a few options. These include:
Operating your lash business from home
Taking your services to clients via a mobile service
Renting a commercial space to open your own business
Each of these setups will include associated steps and expenses.
For instance, if you prefer to have your own studio, then you'll need to factor in the cost of rental space. For this reason, many budding entrepreneurs choose to start their businesses either out of their homes or by visiting the homes of others.
This way, you can avoid paying high rental fees, at least at the beginning. In time, you could find that your equipment and service require a bigger space. By that point, you may be more comfortable investing in a separate brick-and-mortar location for your lash business.
Step 5: Create the Perfect Space
If you're planning on starting a lash business from home, then you naturally don't want clients showing up and just sitting down in your living room for lash extensions.
Carve out a special spot in your house that can serve as your professional salon.
It doesn't have to be an entire room, but the space should be set apart from the rest of your home and should offer guests a professional and private experience. A few of the special touches you can add include:
Calm music playing in the background
Your business licenses on the walls
A clean and clutter-free environment
Scented candles or an essential oil diffuser
Comfortable seating (chairs, benches, or massage tables)
If you rent a separate space for your services, then these same elements can elevate the location and create the kind of relaxing atmosphere that clients crave.
When choosing candles or oils, stick with aromatherapy scents that have been proven to be calming and stress-relieving.
Step 6: Establish Your Brand
With all of the behind-the-scenes prep work in place, it's time to think about your lash brand! Today, this means more than just creating a logo and choosing a business name. You'll also need to think about other components, such as:
Your color scheme
Your typography
Your slogan or tagline
Your patterns and designs
Any type of print materials that you create, such as business cards and brochures, should be cohesive with your digital marketing presence.
In that vein, you'll need to take your brand online! This includes:
Creating a website
Building web pages with relevant information
Establishing an informative blog
Optimizing your Search Engine Optimization (SEO) efforts
Creating and maintaining social media pages
With the right steps, you can help interested clients find your lash business online. You can also make it easy for them to leave reviews, share testimonials, and recommend your services to others.
Step 7: Connect and Network
Your brand may eventually sell itself. However, as you build your lash business from scratch, you'll quickly discover the importance of industry connections.
If there is a local entrepreneurship group in your community, then join it and attend local events such as:
Networking opportunities
Entrepreneur meet-ups
Community programs
You can also advertise your business on bulletin boards located in local cafes and coffee shops.
However, one of the most powerful ways to get the word out about your company is to leverage the influence of the internet. In addition to sharing updates and promotions across your social media sites, look for ways to connect with like-minded professionals in your space.
Our small business forums make it easy to do just that. These databases are easily searchable and can help you gain access to a host of valuable ideas, with topics that include:
Ways to grow your startup
How to fund your business
How to market your business
How to select co-founders
How to manage your business resources
When you join our community, you can participate in these online discussions and add your own voice to the mix.
You'll also gain access to other business resources, including a name generator. Our platform can be a great way to gain motivation, get your name out there, and work through any issues or challenges that you might be facing as a small business owner.
Create a Thriving Lash Business That Lasts
With the right business model, your lash business could take off at a surprising rate. These services are quickly becoming some of the most in-demand investments throughout the cosmetics industry.
Regardless of where you choose to set up shop, take the time to get your foundation right, first. Obtain the right licenses, get certified in the trade, and establish a professional environment that will impress clients at every turn. Then, you can build a brand that speaks (and earns) for itself.
In the meantime, we can keep you connected with other small business owners that can inspire, encourage, and enlighten you on this rewarding journey. Register today to get started!