There are over 627,000 new businesses that open each year. If you're trying to be one of them, then you're going to need some solid advice on how to get started.
Building an online business from the ground up can be challenging. If you've tried and failed before, then you already know the struggles that come along with it.
Yet, by following a series of steps, you can watch your online business grow and succeed even if you're a brand new startup.
Be sure to keep reading for our ultimate guide on business-building tips for startups.
You can even start a business that does nothing but helps other businesses by providing feedback: Learn more about doing this here.
Choose a Niche
When trying to pick a startup business, there are so many different ones to choose from but picking your niche is necessary for many reasons.
You could decide to start drop shipping, affiliate marketing, create an app, become a social media consultant, or anything else under the sun.
Yet, when choosing your business startup, you need to find one that suits you. Find something that you're interested in and one you can see yourself enjoying for years to come.
You also want to choose a niche that you can market and one that will be profitable. When you're building an online business, your main goal is to make money, so choosing a profitable niche is essential.
Want to begin your career in affiliate marketing? It's simple, write content, find a merchant to represent, and get paid: Get started here.
Decide If You Need Help
Many people are attracted to startup businesses because they know that there is an opportunity for growth. When you're building your startup, you need to ask yourself if you can do it alone or if you're going to want to hire some additional workers to help you grow from the beginning.
Where is the best place to seek out workers who are looking to join your team?
Online job boards are great for posting your jobs and seeking out applicants looking for work. Make sure to write up a detailed job description so that the applicant knows what they're getting themselves into when applying.
Hiring for a startup doesn't need to be as complicated as you would think.
If you've never hired anyone before, then do some research and see what hiring managers look for when taking on new employees. You can schedule interviews over the phone or even on Zoom if you want to meet face to face with potential applicants.
Set Business Goals
When you're figuring out how to start an online business, then you're going to want to set goals for yourself. You can begin by asking a few questions when establishing your business.
What is the point of your business?
What are you trying to accomplish?
What problems can your business solve?
What value will you bring?
Answering these questions will help you to determine what your business's goals are. They can also help to establish the values that your business brings to the table.
Another thing you may want to start thinking about is some of your personal short term goals for your business.
An example of some short-term goals is the revenue that you want to make or how much product you want to sell. If there is a specific number of clients that you want to reach through marketing, then be sure to set that goal for yourself as well.
Build a Website
When asking how to start up a business, one of the top answers is building a website. Especially for businesses that will run solely online, then your website is crucial.
The first thing that you should do is register a domain for your business. That means that your website will be your business's name followed by ".com," which shows potential customers that you and your website can be trusted.
A great place to register a domain and start building your website is through WPX Hosting. You'll find live support and a trusted place to host your startup's website.
Now it is time for the fun part, which is building your website. You're going to want to make sure that your website is aesthetically pleasing to each visitor. It should also be easy to navigate and have a speedy load time.
If a person who visits your website is frustrated or cannot seem to navigate it, then you might find people looking for similar products to yours elsewhere on the internet.
One way to make sure that your website is appealing to everyone that visits it is to hire a website designer. Website designers know how to create a website that appeases each person that clicks on it.
Your website is going to be your most powerful marketing tool, so you're going to want to spend as much time and resources as you need on it.
Manage Your Day to Day Operations
Launching your business is the fun part, but what about after everything gets started? Managing your businesses day to day operations needs organization so that you don't get overwhelmed.
If you've decided to take on a few employees for your startup, then getting additional software to manage everyone can help to keep everyone coordinated throughout the day.
Trello helps teams stay connected and work together. It is an exceptional platform for startups that are learning how to prioritize their workloads.
Figuring out the best way to manage yourself and your team will help out your business. As a new business startup, you may have a bit of trial and error to do to see what works for you.
Try Out Search Engine Optimization
Once you've launched your business startup and you're looking for new customers, you're going to have to figure out the best ways to market and draw in your target audience.
Starting a blog component to your website is a great way to pull in organic traffic from Google. When you optimize your posts for the search engines, then you will find that more people will come to your website organically.
How do you use search engine optimization within your blog posts?
Well, using keywords that people are searching on Google throughout your posts will help you to rank higher within the search engines. Another smart tactic is to use links throughout your posts to other trustworthy sites.
Do some SEO research and see what the best methods are for ranking in the search engines for your niche. You might find that some keywords are searched more than others and want to use those more strategically. Generate leads, boost traffic and increase ROI. Learn the latest SEO skills at UnGagged Los Angeles!
Have a Strong Social Media Presence
Deciding which social media platforms to create is essential when you're first starting your business. You don't want to overload yourself with too many social media platforms in the beginning, as being consistent is vital.
How do you decide which platforms your startup business should be on?
Ask yourself what social media your target audience is on. Marketing for your target audience is critical because they're the ones that are most likely going to be buying your products or services.
If you are marketing towards the older generation, then you might want to make a Facebook account. Yet, if your target audience is very young, then you might find yourself on TikTok.
Make sure that when you do create these social media accounts, that you're engaging with your followers. Whenever they reach out and ask questions, have comments, or concerns, then make sure to respond to them fast.
Building a relationship with your audience on social media is an extraordinary way to start getting customers who trust you and want to keep shopping with you again.
Email Marketing Works
Another way to get repeat customers is through email marketing.
Whenever someone buys something from you, then you're going to have their email address. You should ask these customers if it is alright with them for you to send updates to their email.
Now, what you do with that email address is up to you!
Sending a follow-up email after a customer receives their product is a magnificent way to make sure that they are satisfied with what they've received. It also shows that you care about them as a customer, which will make them want to shop with you again because it builds trust.
Another thing you can send them is promos and upcoming deals. If they've shopped with you once and liked what they bought, then chances are that they will want to shop with you again.
You should also try to reach out to customers who haven't bought anything from you yet the same way. By sending them coupons, upcoming deals, and new products, then they may be persuaded to shop with you in the future.
Building an Online Business for Startups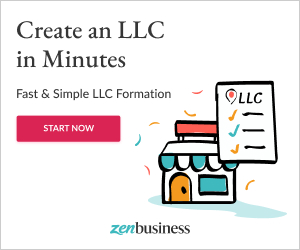 When you're building an online business for startups, there are going to be plenty of times that you struggle or feel stressed. Ultimately, you can't give up!
It isn't going to be easy, and the job comes with highs and lows. Yet, the more successful things that come your way, then the better you will feel in the long run.
Are you looking to join a community of like-minded people and get some free business resources for your new startup? Our forum is for people like you! Be sure to register with us today so we can all learn from each other's experiences and gain more helpful insights.