Are you planning to put up a small business? Are you wondering how to survive the different hurdles that startups often encounter?
Data reveals that about 90% of new startups fail. Furthermore, only around half will get to make it to the fifth year.
Though most of the reasons why startups fail involve problems with cash flow, some of the causes involve failing to prepare the right way. Thus, you need to arm yourself with a lot of good startup business ideas and best practices.
But what exactly are they? What are the things that any startup business should follow right from Day 1?
Continue reading below for five of the best practices and ideas that will help you grow your business the right way.
1. Set Your Goals Right
Like with any endeavor in life, you need to set up goals for your business. But you need to do it the right way.
Begin by making your goals measurable. Doing so will help you track your progress more efficiently. Revisit your business model and quantify the goals for the different key aspects.
These should include your revenue goals. Be sure to set a timeframe for each goal.
The best time to do this is when you're in the middle of determining your target market. This is because the demographics of your market play a big role in your goal-setting.
Do your goals involve tapping into new geographic areas or niche markets? You need to be specific with these things. Create specific targets when it comes to the market share you wish to achieve.
Furthermore, consider the key metrics for measuring your progress. These metrics include the number of sales and repeat sales, as well as the distribution channels you should have.
You should also track the number of transactions each of your sales force will generate. The same thing goes for the growth rate of new customers and the latter's satisfaction ratio.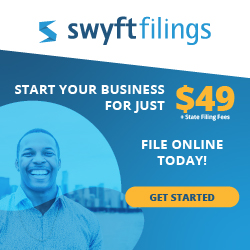 2. Make Some Noise About Your Business
Though the driving force behind any business is selling, it is unfortunate that not all business owners know how to sell. It doesn't matter if you're introducing a new product or service, you need to learn how to sell it to your target market.
Sharing about your business can be a tall order especially for new players. You have yet to gain traction. You may even have little to no industry reputation to show for.
This may lead to having doubts in your mind. But instead of thinking about what others may say about your business, ignore those negative thoughts, and make some noise.
Step out of your comfort zone and start connecting with key people. Overcome your fears and start talking to others about your business confidently.
Practice the craft of marketing and networking at the same time.
Get Powerful Software to Track Your Marketing
3. Become a Solution
If you have yet to decide on what to sell, take a step back, and look at the bigger picture. Make providing a solution your main motivation for selling. In other words, focus on becoming a solution to a specific problem.
Of the many good startup business ideas and practices, this is one that consumers appreciate the most.
Having a passion for something and aligning your business with your passion is great. But why stop there if you can also solve a problem of a particular market?
Hence, revisit your reasons for putting up a business. Check your motivations behind your brand. From there, look at your target market.
Identify the problems and challenges they are facing. Try to come up with a solution through your products or services.
4. Have a "Zero Money" Mindset
Another key to starting a business is having the right mindset. This mindset not only involves thinking positively and the like. You should also develop one that tells you that you have zero money.
As we mentioned earlier, 90% of small businesses end up failing. Some of them even lose everything and go bankrupt. Hence, have a mindset that you may end up losing your money once the dust settles.
This way, you are conditioning yourself to have a solid plan in case the worst scenario happens. Having a "zero money" mindset means thinking of ways to make money in case your business fails.
What is your back-up plan in case things go south? Are you willing to go back to your previous career? Will you go back to your parents' house and live there until you get back on your feet?
Also, how much emergency savings do you have? These are some of the questions you need to answer before launching your business.
5. Develop a Learning Culture
Last but not least, you need to develop a learning culture within your business. This means motivating yourself and your employees to continuously learn new things.
In doing so, you will keep your business from stagnating. Learn about the latest trends in the industry. Find out what interests your target market lately.
From there, come up with new ideas that will help you attract new customers and keep the old ones happy.
Also, make it a habit to join online forums. Here, you will learn new things from different people. You can pick up nuggets of wisdom from veterans and industry experts.
Your goal is to become a consummate student. By having this mindset, you can instill the value of striving to learn new things.
BONUS TIP: Simple Works
And for a bonus tip, try to keep things as simple as you can. This is one of the oldest and most effective tips startups should always remember.
For starters, make your decisions simple. A Harvard study advised using the "decision simplicity index." This is a way of measuring a company's efforts in engaging its consumers.
This determines how easy it is for prospective customers to receive and understand information about the brand and what the latter is offering.
If a company scores high in this index, it means the customers understood the former's products. It means they trust the information the company gave them, which helped make their decision to buy an easy one.
Thus, it should be your goal to make things simple for your target market. Don't complicate things for them. Instead, make the entire buying process a breeze.
Additionally, simplify your business operations too. This will benefit your employees and help them become more productive.
What You Should Avoid Starting Today
Aside from these good startup business ideas and practices, you also need to learn about certain things to avoid. Here are some of the most important ones to look out for:
1. Not Understanding the Market
If you want your business to crash and burn, failing to understand your target market is one way of doing so. Even if you have a deep understanding of the industry, you will still end up failing if you don't understand the market.
If you understand your market, you can create strategies that will help you match and fit your products with your markets' needs.
2. Choosing the Wrong Business Structure
Another mistake you should avoid at all costs is putting up your business using the wrong structure. Make sure to start your business with an entity.
Know the legal requirements for a small business in your area. This will ensure that you're not breaking any rules. Moreover, you will have no headaches when it comes to business-specific tax liabilities.
Also, if you're selling food products, you will not be in too deep of a hole if one of your customers becomes ill and sues you.
FREE Business Structure Wizard
3. Failing to Create a Bank Account for the Business
No matter how small you think your business is, you should still open a separate bank account under its name. Don't try to use your personal account for your business.
Doing so will only mix up your finances. Keep in mind that you are paying for several things with your personal money. There are your rent, insurances, and overhead expenses.
On the flip side, you also need to spend a lot on your business. If you use the same account for both, there is a big possibility of mismanaging your finances.
You will have a hard time tracking where your money goes. In turn, you may hurt your cash flow and will only lead to further complications.
4. Neglecting Your Health and Well-Being
Last but not least, don't commit the mistake of neglecting your health and well-being. Studies reveal that some CEOs tend to ignore the well-being of their employees. When this happens, it will have adverse effects on your business.
Also, you need to look after your health. Sure, it takes a lot of patience and sacrifices in putting up a business. But despite all these, you should learn to draw the line.
You should know when to give your mind and body to rest and recuperate.
Capitalize on Your Good Startup Business Ideas and Practices by Learning More
By following these good startup business ideas and best practices, you can build a strong foundation for your business. You can avoid common mistakes and increase your market reach faster along the way. But there are many other lessons to learn to become successful in a cutthroat world.
We invite you to learn more by signing up for a free account. Join us and gain access to different business resources. Connect with other entrepreneurs and start growing your business, today!