According to statistics, more than 627,000 new businesses open each year. However, roughly 595,000 businesses close each year as well.
One of the common reasons behind business failure is poor branding. Without clear, compelling branding, your business will have a hard time sticking out from the crowd and cementing itself in consumer's minds.
If you can't catch the attention of potential customers, your business won't gain the market share it needs, and growth will stagnate.
Creating a brand identity that's powerful and engaging is one of the first and most crucial steps to success.
Creating a brand is an involved process. However, if you have the right knowledge up your sleeve, you'll be able to build a strong brand identity that outshines the competition and wins trust and recognition.
Are you ready to learn how to create a brand? Keep reading for 8 essential branding tips. 
1. Don't Stop at Your Logo
One of the first branding tips to keep in mind is that branding doesn't stop with your company name and logo.
Of course, naming your business and designing a logo are essential components of branding. However, good branding goes deeper than this.
Comprehensive branding encompasses:
Your brand's typography
Illustrations
Iconography
Photography and post-production processing
Web design
Video and animated elements
Interactive elements
These elements can be categorized into the following three areas:
Your core identity: this is the heart of your brand
Verbal identity: this encompasses things like your tagline, value proposition, messaging pillars, and brand essence
Visual identity: this includes your logo, brand colors, typography, photography, and iconography
As you can see, there are many moving parts to a brand's identity, and these all need to be fine-tuned in conjunction with your name and logo.
2. Do the Opposite of Your Competitors
If you're wondering how to create a brand identity that stands out, one of the best tips to keep in mind is always to try to do things differently than your competitors.
Sure, you can take inspiration from their business models, but you want yours to be entirely different when it comes to branding. This ensures that you stand out from the crowd.
If you take your branding in the opposite direction from your competition, this will differentiate it and attract consumers' attention. 
Therefore, analyze your competitors' branding and see where you can do things differently. For example, you may find that businesses in your sector typically use a certain set of colors in their branding.
If most of your competitors use blue in their brand colors, snatch the opportunity to go against the grain. But, on the other hand, if you select a warm, vibrant color such as orange, this is a surefire way to stand out in your niche visually.
3. Aim for Flexibility When Creating a Brand Identity
Another valuable tip to keep in mind when creating a brand identity is to aim for flexibility. This is very important for being able to keep your brand fresh and up-to-date in the future.
As time goes by, even the best branding can start to feel stale and dated. Font trends can change, as well as color hues and design styles. If you keep your branding entirely unaltered for many years, it can start to look tired and will date your business.
Of course, you don't want to have to overhaul your branding or change it too much totally. Instead, your brand identity should be flexible enough to grow with you and strong enough to act as a great base. 
Speaking of flexibility, you should also ensure that your logo mark or wordmark isn't too large to fit onto things like a favicon. They also shouldn't be too detailed, as this can hinder good display on things like your webpage and banner ads.
4. Do a Current Brand Audit
If you already have a brand in place, one of the first things you should do to flesh out your brand identity is an audit.
Doing a brand audit will allow you to spot holes, gray areas, and potentially confusing elements in your branding.
To carry out a brand audit, you will need to examine your current core, verbal and visual identity.
Does it make sense for your brand? Is it cohesive and easily translated across mediums?
A great way to get a true look into your current brand identity is to conduct a survey with employees and customers. You can give them sliding scales indicating how they view your brand identity and ask them to describe your brand person and voice in their own words.
Once you have your survey results, you will need to collate the data and look for areas of confusion and opportunity. For example, you may find that you can tighten up your brand persona, refine your mission statement, or rethink your visual identity.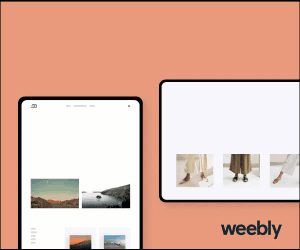 5. Research Your Audience
To be able to connect to your target market, you have to know who they are and what they respond to. 
For instance, if your target market is young millennials, leveraging pop-culture elements in your marketing materials could be an impactful part of your branding. If you're the company whose newsletters come complete with clever memes or gifs, this will set you apart in their minds as a brand that 'gets' them and isn't afraid to step out of its corporate shell.
On the other hand, if your target market is consumers over the age of 65, you might find that gifs and memes don't go down very well and would be merely confusing and unprofessional looking.
Apart from knowing the age of your target market, you also need to get inside their heads and hearts.
What do they care about? What makes them tick?
Once you've thoroughly researched your audience, you'll be able to use their preferences to inform your choices when creating a brand identity.
Not sure if you need to research your target market? This is one of the essential best practices for start-ups, so don't skip this task, even if you feel like you have a rough idea of your target market.
6. Don't Try to Please Everyone
When creating a brand, it can be tempting to try and cater to anyone.
Surely catering to a wider audience will gain you more customers?
Unfortunately, this isn't always the case. In many instances, niching down your target market is an ideal way to gain market share.
For instance, an insurance company that focuses solely on insurance for women has a narrower target market. However, they may have a higher chance of attracting loyal customers because their brand is tailored and specific. 
When creating a brand identity, it's essential that you don't fall into the trap of trying to please everyone, even people who aren't your target market. This can often be a recipe for insipid branding. It can also make your brand look like it has an identity crisis.
Instead, be bold, make a statement, and create an unapologetic brand persona.
7. Have a Design System
Another vital tip for creating a brand identity is to have a design system. Many brands fail to put one in place and think that once they have their logo, color scheme, and fonts, they can combine them any way they want.
Unfortunately, when visual elements are combined ad-hock, it can create a feeling of confusion and lack clarity. 
The goal of a design system is to create an intuitive hierarchy and layout template for visual communications. It stands as a guide on the proper order of content and informs the layout of things like:
Headers
Subheaders
Body copy
Images
Blurbs
If you follow a well-thought-out design system, your visual communications will be clearer and easier to navigate.
A good design system will also help you present your brand consistently across different mediums. This is vital, not only for your brand image but also for your bottom line.
According to statistics, businesses that consistently present their brand over different platforms can increase revenue by up to 23%.
When creating a brand identity, also keep in mind that it needs to translate over multiple mediums. These include your social media channels, blog, packaging, etc.
8. Create a Brand Style Guide
Besides building a design system, you should also create a brand style guide. Your brand style guide will inform all of your marketing content, messages, communications, etc.
No matter how well you've fleshed out your brand, if your branding isn't incorporated into every aspect of your company and its interactions with the world, all that hard work will have gone to waste.
Surprisingly, 29% of companies say they don't have any formalized branding guidelines. This can make it incredibly hard for employees to keep branding consistent.
A style guide is the best way to ensure that everyone is on the same page and that your branding is consistent across all areas of your business.
Are You in the Process of Creating a Brand Identity? Implement These Branding Tips for Success
Good branding is critical if you want your business to be a success. And creating a brand identity is often far more involved than many entrepreneurs assume.
Fortunately, now that you're armed with these impactful branding tips, you're ready to craft a brand that will stand out from the crowd and resonate with your target audience.
However, before you roll up your sleeves and start brainstorming, please take a moment to sign up to our forum. It's entirely free; you receive access to complimentary resources and get the opportunity to connect with like-minded entrepreneurs.
Happy branding!