Are you looking to start a business to supplement your income or change your career path?
This is the right time to look into starting an online business. According to research, experts have projected that online businesses will grow to a $4.891 trillion industry by 2022.
This number shows that more and more people are shifting from shopping in-store to shopping online. This allows potential entrepreneurs with ideal business ideas to open and run online stores successfully. Unfortunately, your chances of success as a business owner will depend on your business idea and other marketing and customer service factors.
Below are seven of the best online business ideas you should consider starting today.
1. Start Freelancing
According to research, the average income for a freelancer is estimated to be $21 per hour.
However, the amount you earn will differ depending on your industry and location. The only requirement to becoming a freelancer is experience and skills related to the particular field you're looking to join.
Thanks to today's rise in the gig economy, most professionals are looking to join freelancing as an alternative to the traditional nine-to-five job. Most people take advantage of the skills and experience from their jobs and their networks to establish a freelancing brand. The most in-demand fields in freelancing include graphic design, website development, writing, and accounting services.
Becoming a freelancer is not easy. Today, the freelancing field has become quite competitive; thus, you must develop a unique selling point (USP) to set your services and brand apart from competitors. The best way to do this is by defining your target audience and tailoring your services to fit your clients' needs.
For example, if you offer writing services to B2B businesses in the IT field, ensure you offer services that fit their needs. Most freelancers create professional websites to promote their services online. Remember to create a professional LinkedIn profile and sign up to sites such as Fiver to increase your brand's visibility.
Start Simple Find Full-Time, Long-Term Remote Positions – Click to Start
Pros of Becoming a Freelancer
Changing your career from a nine-to-five job to freelancing is a deeply personal choice. However, it's essential to consider the pros and cons of freelancing to help you make a more informed decision.
Below are the pros of becoming a freelancer:
You have the freedom to choose your clients
You have the freedom to control your workload
You are flexible in choosing your working style and hours
You have the independence nine-to-five jobs don't offer
It gives you exposure by working with different companies on different topics
The variety of jobs helps you avoid monotony
There are many benefits of becoming a freelancer. However, you should ensure that you choose your field wisely. While it may be tempting to quit your 5-9 job to become a freelancer, ensure you know exactly what you are getting into.
The Cons of Freelancing
There are many disadvantages to becoming a freelancer. You may lose the security of a monthly income, and you may find yourself working more often than you would at your nine-to-five job.
Below are other disadvantages:
You will work alone, leading to isolation
You may experience a cash flow issue
You will have all the responsibilities of running your freelancing business
You may find sporadic work
Lack of employment benefits
Being a freelancer is like running a business. You will be working alone, and you will have the ultimate responsibility of handling all business development functions.
2. Blogging
Starting a blog is one of the best ways to earn as a freelancer. Bloggers are estimated to earn $100-$10,000 every month depending on their monetization channels and website operational expenses. To become a blogger, all you need is writing skills and experience, a content marketing background, and SEO knowledge.
You can start with a smaller audience and grow your website to include more content. However, blogging as a business is more than just sharing your thoughts and insights on different subjects. Ensure you also focus on the below elements.
Content Quality
How valuable is the information you are sharing? The more valuable the information, the more loyalty you cultivate among readers. Loyal readers help your blog rank higher on search engines.
Traffic Size
Blog posts with the highest volume of users have higher chances of attracting business partners. Ensure you optimize the website and blog posts to attract customers and readers interested in the products and services you are selling. 
Monetization
Ensure you diversify your blog's income streams. This will help you maximize your profits and increase revenue. Some of the significant ways bloggers maximize revenue are using Google Ads, affiliate marketing, and sponsored content.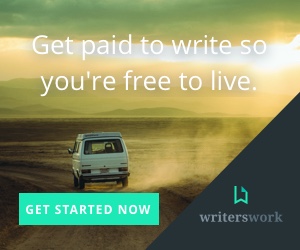 3. Publish Your Own E-Book
The internet today has made everything easier. Authors no longer need to send their manuscripts to publishers. You can now self-publish your book and sell it online using self-publishing websites or your site. 
The estimated income for this gig is 35-75 percent of each sold eBook, depending on the site. If you are good at writing, you can create different content and combine it into an eBook. You can also include some printable worksheets to add more value to your eBook.
However, using self-publishing websites will offer you the advantage of pre-existing users, but you can't claim the eBooks' total revenue. Thus, most eBook writers prefer using other monetized channels to maximize their income.
4. Start an Online Store
Building an online store from the ground up is one of the most rewarding online business ideas you can try. To launch an online business, you will require digital marketing and website maintenance skills.
There is an endless range of services and products you can offer online. Ensure you check out what is trending to guarantee success. Alternatively, you can also try specializing in a niche and take advantage of the low competition to increase your chances of growth.
An example of a micro-niche online business is tapping into healthy living. You can sell healthy and wholesome foods and offer free delivery as an alternative to unhealthy junk foods. While your business may have little traffic initially, your client base will grow considerably with time.
On top of displaying your services and products on your eCommerce store website, remember to market and sell your products on social media platforms such as Instagram and Facebook.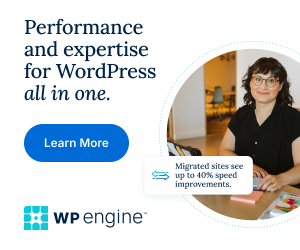 5. Try Dropshipping
Dropshipping business model allows you to partner with a wholesaler or supplier to market and advertises their products on your platform. The supplier's primary duty is to store and ship the products while focusing on marketing and selling to consumers.
The startup capital for a dropshipping business is low because you won't have to deal with inventory management. However, you may require capital for a web hosting service and a domain name.
Below are the cons of dropshipping:
Low order fulfillment costs
Lowered inventory cost
You can test and sell more products with little to no risk
You have lower responsibility in the selling and delivery process
You can start with zero capital
When considering this business, remember that you will not verify and monitor the quality of the products you will be selling. Ensure you vet all your suppliers and vendors before working with any of them.
6. Start a Consulting Firm
A consulting business is an excellent option for individuals with advanced knowledge in a specific field. Consultants are paid hourly depending on their experience, skillset, and industry. You will need experience and skill to ensure that you help companies and startups resolve some problems.
One of the biggest challenges of starting a consulting business is finding clients, especially if you are new. Experts recommend that first-time consultants generate leads through cold email pitches and platforms such as LinkedIn for the first few months.
7. Start an Affiliate Marketing Business
This is the most affordable online business to start. And your chances of success will depend on your niche and the affiliate program you join. However, you will need experience and skills in content marketing.
As an affiliate marketer, your main job will be promoting a company's services or products through your content. When posting the content, ensure you include a redirect link to take your users to the affiliate e-commerce store.
The best way to start an affiliate marketing business is to create a blog based solely on product recommendations. Ensure you choose a niche based on your target customers, your preferences, and what your current users need. To find the right products to review online, ensure you sign up for affiliate programs.
Are You Ready to Implement the Above Business Ideas?
Are you considering launching an online business? This article has provided you with seven different ideal online businesses for you to try. Ensure you pick business ideas that suit your experience, income expectations, and skills.
After making your pick, join Startup Forums and get free access to high-quality business resources and network with like-minded business owners. This will help you build your knowledge and learn how to run your online business thanks to the unlimited access to insightful information.