Starting a new business is exciting, and there's so much to consider. One of the most important early decisions is what to name your business.
A catchy name that stays with the customer can be a huge asset. But the wrong name can hurt your business and leave you with legal issues to contend with.
Choosing a name for your business can be a challenge. We have some ideas to help you start the creative process.
Here are 11 tips to help you name your business.
1. Convey a Message
The name of your business is part of your brand. It will appear on your website, your logo, business cards, marketing efforts, and more.
Ideally, the name should be positive and convey something meaningful about your business. You want the name of your company to set you apart and relate to your products or service.
You want a business name that's highly brandable. Although meaningless names can be catchy, these types of names can cost more to brand.
2. Keep It Short and Sweet
Think about the company names you tend to recognize. Chances are these names are short, simple, and easy to remember. Think Apple, Southwest, Amazon, or Verizon.
When the name of your business is obscure, it takes more effort for consumers to remember it. That's a real problem for small businesses and startups.
Most startups take off due to word-of-mouth advertising. No matter the size of the business, you want people singing your praises.
If customers don't know how to pronounce or spell the name, they won't spread the word of what you have to offer. It helps to keep it short, sweet, and relevant to your unique brand.
3. Choose a Name That Can Evolve
You want your business to grow and evolve with the times. Be sure to choose a name that can grow with your business.
You don't want your business name to limit you in the future. If you add additional products and services or open more than one location, you don't want to have to change the name.
Keep growth in mind as you choose a business name. Don't burden your business with a name you'll have to change in the future.
Avoid labeling your business based on a single product. If your business takes off, you'll probably want to expand.
If you have to change your name down the road, you could lose your existing customers and have to start the branding process over again. Think in broader terms and keep the future in mind.
4. Stay Away From Trends
Trendy names can date your business. You don't want that. You want a catchy name that can represent your company now and in the future.
In the late 1990's many internet-based startups added ".com" after their company name. When this trend faded, those businesses had to remove .com from their names to stay current.
Trends are trends for a reason. They have a season. When their popularity fades, people lose interest.
Don't waste time following trends. You need a name that will stand the test of time and work long-term for your business.
5. Brainstorm Possibilities
Once you have a good idea of what you want your company's name to convey, start brainstorming ideas. Think about a name that relates to your industry or your products or services.
Think of what sets you apart from your competitors. Think of words that convey how your product or service helps people.
Think of words or phrases that evoke emotion or the feeling you hope to convey. Dip into other languages and the Greek or Latin translations of words you're considering.
These types of exercises can spark your imagination and lead to the perfect name for your business. Try a crowdsourcing site or business name generator for ideas.
Brainstorming with others is a great way to test your ideas and get feedback before making your final decision.
6. Test Your Choices
Once you have a few options in mind, run your ideas by your friends, family, and colleagues.
Ask for their honest opinions and the reasoning for their likes and dislikes. Consider your target audience and get feedback from them as well.
Running your choices by people you know can be tricky. Let them know you appreciate their thoughts without committing yourself to a name of their choice.
Trying to find a consensus isn't a good idea. This can lead to a plain name no one will take the time to remember.
Use the feedback to help guide you choose the best name for your company.
7. Don't Make It Too General
If the name of your business is too plain, it's hard to distinguish it from others. Short and sweet is fine. But you want the name to be specific to your brand.
If your company sells a niche product, the name should reflect it in some way. Choosing something too general won't set you apart from others in your industry.
In fact, it could make you invisible. Of course, there are exceptions. But companies with overly general names are hard to market and often take more advertising dollars to launch.
8. Get a Domain Name
You want to make sure your competitors aren't using the same domain name that you are. This can be confusing to would-be customers and divert traffic from your website.
Using another company's domain name can open you up to possible litigation. It can delay the process and keep you from securing trademark protection for your business name.
Look for a name that's available as a domain name. These are popular, and you may have some trouble finding the right domain for your company.
Choose a name you can trademark. This is important as you engage in commerce and market your business.
Think of acquiring a domain name as an investment in the future of your company. It's common for someone to own the domain name you want.
Don't lose hope. Many owners are willing to sell for the right price.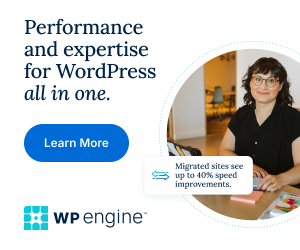 9. Conduct a Secretary of State Search
Most new business owners want to structure their business as an LLC or corporation. Be sure to do a search to make sure your name isn't too similar to another business.
If it's too similar, you could reach an impasse. The Secretary of State could refuse to register your business name.
A corporate lawyer can assist you in the search. Following the proper steps can save you a lot of headaches later.
Be sure to complete a trademark search to see if you can get a trademark for the name.
10. Say It Aloud
It's great to choose a name that looks good in print. But you want people talking about your company and spreading the word about your amazing products or services.
If the name of your business is odd and hard to pronounce, it can be confusing. People don't want to take the time to decipher your business name.
That's not an issue you want to have. You want your company's name to represent your brand. And it should be easy to say and easy to spell.
Say the name aloud. If you have doubts about your customers pronouncing it correctly, you've chosen the wrong name.
As you learn more about how to choose your startup business name, keep this in mind. Consulting a branding expert or using a business name generator can help.
11. Love Your Company Name
It's your business. You have to live with the name you choose every day.
You should love it. Don't rush into choosing a name. Take your time and go through the steps to choose the best name to represent your company.
Make sure you believe it will resonate with your customers and grow with your business. Take the time to get it right and make sure there are no legal issues.
Helpful Tips to Name Your Business
It's so exciting to start a new business. It's the realization of a dream you may have had for a long time.
One of the earliest decisions you have to make is naming your business. Finding the right name is a challenge. And you want to get it right the first time.
Be sure to take your time, brainstorm ideas, test your ideas, and choose a name that will serve your business well now and into the future.
Before you go, check out our blog dedicated to helping you grow your startup. Subscribe today to receive relevant content and tips for moving your business forward.